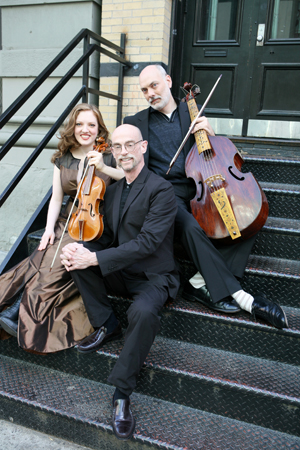 Rachel Barton Pine: baroque violin, viola d'amore
John Mark Rozendaal: viola da gamba, baroque 'cello
David Schrader: harpsichord, positiv organ, fortepiano
"Some of the most refreshing, life-enhancing Baroque playing heard in years."
Chicago Tribune
Trio Settecento's passionate and authoritative interpretations renew the pleasures of hearing beloved music from the Age of Enlightenment while also revealing the delights of new discoveries. Imagination, vigor, technical polish, and historical insight have made the Trio's performances appealing to audiences and critics alike.